Safety, Efficiency, Convenience
About MARTEC
MARTEC is a Japanese trading company and manufacturer located in Kobe City with sales offices throughout Japan and affiliated firms in Thailand and in China.
After the incorporation in 1974, we focused on the import and sales of lifting products from Sweden and soon became one of the leaders in the Japanese lifting equipment market. We continuously expanded our business relations with overseas suppliers of innovative products that meet our customer's demands. Today we import and distribute goods from companies in Sweden, Belgium, Italy, USA and Germany.
Furthermore, we developed the manufacturing side of our company. In 2001 we opened a production site at our head office in Kobe to manufacture safety attachments for the construction machinery industry. In 2008 we started a joint venture in Samutprakam, Thailand where we transferred a part of our production.
Products
Products made by MARTEC
Our Products meet the highest safety and quality standards and fulfill the needs of customers from various industrial fields. Leading manufacturers of construction machinery, automobiles and steel trust the safe, labor-saving and convenient solutions we provide.
Our technical department conducts the whole product development process – from design and prototyping over testing to market launch – in compliance with our certified quality management system.
▷ Rotating Lifting Points
The unique rotating eye bolts FRENO LINKBOLT and ROTARY EYE BOLT are the result of product development process which involves long-time experience in load lifting.
Main applications are lifting and turning of molds for large plastic components in the automotive industry (bumpers, instrument panels, door trims) and lifting of precast concrete parts like columns or stairs.
Key advantages of our lifting points are:
The link or eye part always aligns itself to the load direction – ideal for safe side-lifting.
The working load limit (WLL) is higher than that of a conventional eye bolt of the same thread size, so smaller bolts sizes can be used.
The safety factor of all models is 5 times the WLL.
Product Video FRENO LINKBOLT
Product Video ROTARY EYE BOLT
▷ Automatic Hooks
At sites, where space and manpower are limited and lifted loads need to be released smoothly, the automatic hooks developed and manufactured by MARTEC are a safe and convenient solution.
The AH HOOK allows both – engaging and releasing of loads – automatically, making attaching the load manually unnecessary.
Furthermore, the AH is an improvement of similar products in the market, because it is more durable and contains many spare parts which can be replaced once worn out.
Our simpler alternative, the TH HOOK, allows automatic release of loads while manual engaging is still needed.
Product Video AH Hook (Japanese)
Product Video TH Hook (Japanese)
Imported Brands
Lifting Products
Our high-quality product range includes chain sling sets, chain sling components like hooks, master links and coupling links, as well as load cells and other weight measurement equipment.
Over 80% of all hydraulic excavators manufactured in Japan are equipped with our weld-on bucket hook (UKN), which makes lifting operations at a construction site a safe and easy task.
Our lifting product lineup includes brands like:
CROSBY GUNNEBO
CROSBY STRAIGHTPOINT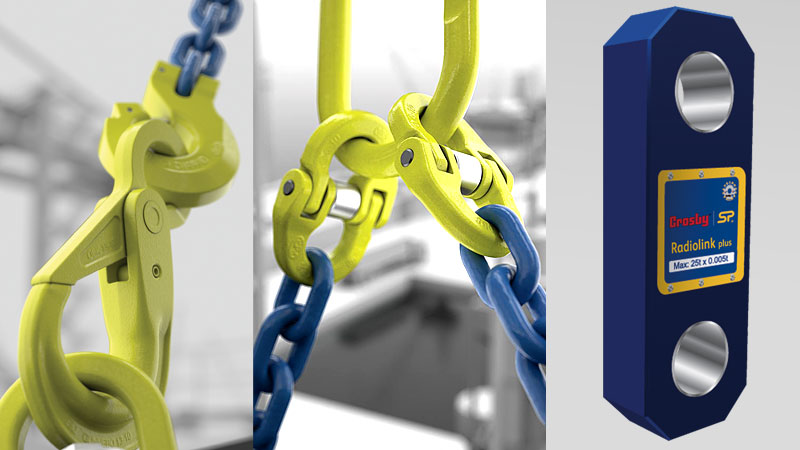 Cleaning Machinery
We offer professional high-pressure washers, sweepers, scrubbers and vacuum cleaners of internationally known manufacturers.
Equipped with the latest generation of filters, pumps, burners, motors and engines our machines guarantee excellent cleaning results, cost efficiency and environmentally friendly operation.
Our cleaning machinery lineup includes brands like:
DiBO
DULEVO INTERNATIONAL
IDROBASE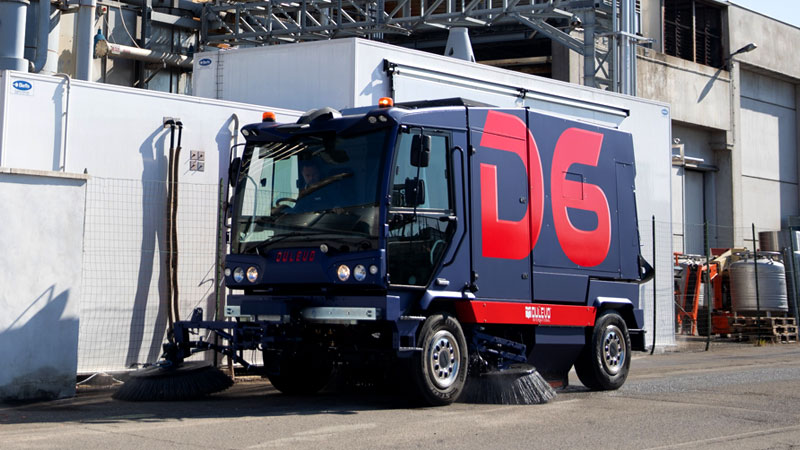 Latest Topics
MARTEC at FacTex Tokyo 2022
2022/06/27
From June 22th to June 24th MARTEC presented rotating eye bolts, chain slings, load cells and other lifting equipment as well as cleaning machinery like ride-on sweepers at the FacTex (Factory Facilities & Equipment Expo) 2022 exhibition in Tokyo.
We thank all visitors for their interest in our products!
MARTEC attended N-Expo 2022
2022/05/27
MARTEC was present at the environmental trade show N-Expo 2022 in Tokyo from May 25th to 27th and exhibited next generation cleaning equipment like the electrically driven road sweeper D.zero² made by Italian manufacturer DULEVO.
Thanks eveybody for visiting our booth!
MARTEC at FacTex Nagoya 2022
2022/04/18
MARTEC exhibited at the 6th Factory Facilities & Equipment Expo (FacTex) in Nagoya from April 13 - 15 and showed its latest lifting products and cleaning equipment.
Thanks eveybody for visiting us at the show!
NETIS registration for electric sweepers
2021/09/17
MARTEC received NETIS approval for five battery driven sweepers of its DULEVO range – the electric road sweeper D.zero2 and four ride-on sweepers.
NETIS (New Technology Information System) is a database kept by the Japanese Ministry of Land, Infrastructure, Transport and Tourism. It shares cutting-edge technologies applicable to construction with the private sector.
Insulated hook made by MARTEC
2021/07/02
MARTEC launched its own insulated lifting product, the MI HOOK. It is tested to resist 1000 Volt and therefore a suitable protection of overhead cranes during welding operations on suspended loads.
The first MI Hook has a working load limit of 15 tons, which makes it the largest of its kind in Japan. Smaller versions are undergoing development and will be presented soon.
Product Video MI HOOK (Japanese)
Please contact us ...
... to see how we can meet your manufacturing needs and if our products are available in your country.
☞☞ You can also get in touch with us if you are a manufacturer and want to sell your brand to customers in Japan.
MARTEC K.K.
Minatojima-Nakamachi 5-1-1
Chuo-ku, Kobe 650-0046
Japan
Phone: +81-(0)78-302-0460
Fax: +81-(0)78-302-1404
E-mail: info@martec.co.jp